Featured Events
No other region does an outdoor concert or wine festival quite like the Hunter Valley. Signature events like Jazz in the Vines & Lovedale Long Lunch have been running for over 20 years. 

Read on below about some of the featured annual events that are happening this year in the Hunter Valley.
---
Red Hot Summer Tour 2017
1:00pm - 10:00pm
March 25, 2017
For almost a decade the RED HOT SUMMER TOUR has been smashing records across regional Australia, bringing some of the biggest Aussie Rock headliners to Victoria, New South Wales, Tasmania, Queensland and South Australia...
---
A Day On the Green - Blondie and Cyndi Lauper
8:00pm - 10:00pm
April 1, 2017
They're two of music's most iconic artists, the wondrous BLONDIE and the bewitching CYNDI LAUPER. In a world first, these two amazing artists are teaming up to co-headline an absolute cracker of an Australian tou...
---
A Little Bit of Italy in Broke
April 7 - April 9, 2017
A Little Bit of Italy in Broke - Hunter Valley(Friday 7), Saturday 8 & Sunday 9 April, 2017 Save the date, organise your family & friends, book your accommodation & transport for an Italian inspired weekend o...
---
John Farnham Live Hunter Valley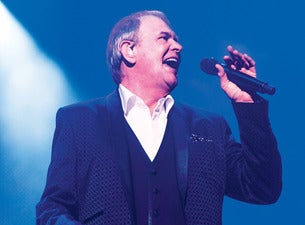 3:00pm - 10:00pm
April 8, 2017
Headlined by the artist simply recognised as 'The Voice', the Hunter Valley will be gifted with all the classics from the iconic JOHN FARNHAM, an Australian legend who is cemented in the musical culture of the count...
---
Hunter Valley Snooze
April 8 - April 9, 2017
An exciting first of it's kind, Hunter Valley Snooze. What's Included:- Watch an exciting lion carcass feed- Watch our Tasmanian Devils be fed- Catered Dinner- Meet and Greet our residents the Koalas, Reggie the possum, ...
---
Cessnock STOMP Festival
10:00am - 4:00pm
April 23, 2017
Mark it in your calendar - Sunday 23rd April 2017 will see the Streets of Cessnock come alive again with over 10,000 people enjoying some great food, wine and fun! Further details to be provided closer to event date.
---
Grape Escape - Hoodoo Gurus, You Am I, Allnighters
2:00pm - 10:00pm
April 29, 2017
Get ready for a stellar line up of some of Australia's greatest and best loved bands as they prepare to rock the Hunter Valley! This show promises to deliver all your favourite Australian superstar rock acts on the one ...
---
Guinness World Record Attempt Most People Crocheting Simultaneously
9:00am - 12:00pm
April 30, 2017

---
Hunter Valley Wine & Food Festival
May 1 - June 30, 2017
HUNTER VALLEY WINE & FOOD FESTIVAL 2017 Hunter Valley Wine & Food Festival is back and it's bigger than ever spanning two months to include some of our favourite returning events and some great new additions. Th...
---
Heroes of the Hunter
May 1 - June 30, 2017
As part of Hunter Valley Wine & Food Festival, Redsalt Restaurant is delighted to bring you Heroes of the Hunter, a decadent five course degustation. Taking you on a journey through the Hunter Valley, the specially d...
---
Lovedale Long Lunch
May 20 - May 21, 2017
The Lovedale Long Lunch is a progressive style lunch where food and wine lovers are invited to discover the wonders of Lovedale. Each May, a decadent line up of the Hunter Valley's leading chefs team up with seven of L...
---
Meet the Farmer Dinner at Margan
6:00pm - 10:00pm
June 17, 2017
Margan Restaurant joins forces with 5 leading Hunter Valley food producers to present a fantastic dinner featuring the best of regional produce and the people behind it. With their renowned kitchen garden, orchard, free ...
---
MIDNIGHT OIL "THE GREAT CIRCLE 2017" WORLD TOUR
2:00pm - 10:00pm
October 21, 2017
MIDNIGHT OIL "THE GREAT CIRCLE 2017"  WORLD TOUR IN HUNTER VALLEY The legendary rockers and agitators, Midnight Oil are preparing their first world tour in over two decades and will be performing an unmissable show am...