Concert
FEATURED EVENTS IN THE HUNTER VALLEY
No other region does an outdoor concert quite like the Hunter Valley. Below is a round-up of local events you won't want to miss throughout the year!
---
Chamber Philharmonia Cologne: Classics from Germany
8:00pm - 10:00pm
February 8, 2017
Vivaldi, Mozart, Paganini and Borne and Paganini performing in the stunning Sisters' Chapel by an eight-piece German ensemble on their Australian tour. Violin, flute and cello soloists will be accompanied by the other mu...
---
A Day On the Green - Blondie and Cyndi Lauper
8:00pm - 10:00pm
April 1, 2017
They're two of music's most iconic artists, the wondrous BLONDIE and the bewitching CYNDI LAUPER. In a world first, these two amazing artists are teaming up to co-headline an absolute cracker of an Australian tou...
---
John Farnham Live Hunter Valley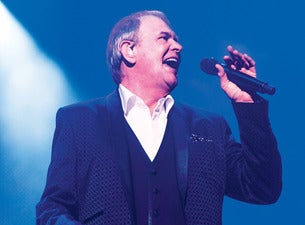 3:00pm - 10:00pm
April 8, 2017
Headlined by the artist simply recognised as 'The Voice', the Hunter Valley will be gifted with all the classics from the iconic JOHN FARNHAM, an Australian legend who is cemented in the musical culture of the count...
---
Grape Escape - Hoodoo Gurus, You Am I, Allnighters
2:00pm - 10:00pm
April 29, 2017
Get ready for a stellar line up of some of Australia's greatest and best loved bands as they prepare to rock the Hunter Valley! This show promises to deliver all your favourite Australian superstar rock acts on the one ...
---
Banney's Baton Banter with Christ Church Camerata
April 30 - May 30, 2017
Join us for three live recordings of the Banter, as heard each Thursday evening on 1233 ABC Newcastle. Conductor David Banney & ABC presenter Paul Bevan will discuss the wonderful world of classical music while recor...
---
Chris Duncan & Catherine Strutt - Scottish music duo
7:30pm - 10:00pm
May 13, 2017
A candle-lit concert of Scottish music in the Community Room in our 'Convent After Dark' series. Chris & Catherine, from Newcastle, are ARIA award winners and international performers. Their superlative musici...
---
Singleton Town Band Concert
3:00pm - 4:00pm
May 14, 2017
See one of the town's oldest associations perform in one of the town's oldest buildings at the Singleton Town Band Concert. Singleton, like many other older towns of NSW, having been settled in the period of 1820-21,...
---
MIDNIGHT OIL "THE GREAT CIRCLE 2017" WORLD TOUR
2:00pm - 10:00pm
October 21, 2017
MIDNIGHT OIL "THE GREAT CIRCLE 2017"  WORLD TOUR IN HUNTER VALLEY The legendary rockers and agitators, Midnight Oil are preparing their first world tour in over two decades and will be performing an unmissable show am...